Residents of Wayzata, the city is in the process of finishing infrastructure construction projects and sewer pipeline repairs.  Ferndale Road South and West and Gardner Street will be fully reconstructed. Edgewood Court, Bovey Road, Ferndale Woods Road, and Beaver Dam Street work will involve the removal and replacement of the existing pavement surface only, with minor drainage repairs.  In addition, approximately 8500 feet of sanitary sewer will be lined on Babcock Lane, Birch Lane, Lakeview Lane, Bovey Road, Peavey Lane, Wise Avenue and Central Avenue South.  The city has implemented the use of Cured in Place, trenchless pipelining and residents can expect to see activities relating to this sewer relining process until the end of the month.  First, there will be an assessment of flow conditions within the main sanitary sewer using remote controlled video cameras, cleaning and inspecting the main sanitary sewer prior and after the sewer lining process is completed and dye testing to confirm connections between buildings and sewers.  There are also plans to upgrade many of the systems at the water treatment plant, located on West Lake Street. These construction projects are anticipated to be completed in the spring.
Interesting fact:  The name Wayzata is derived from the American Indian word Waziyata, which had almost a mystical connotation to the Sioux tribes who originally inhabited the area. Waziya was their god of the North, a giant who blew the cold winds from his mouth. With the suffix ta added, the name meant "North Shore."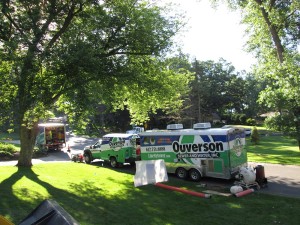 Minneapolis/St. Paul, Perma-Liner Industries experience in the CIPP (Cured in Place Pipe) industry has allowed us to design, patent and manufacture state of the art technology.  Since 1999, Perma-Liner Industries has developed systems to rehabilitate existing sewer systems and we offer complete packages for your success.  Call us toll free or go online to www.perma-liner.com / 1-866-336-2568.